Nothing enhances the exterior lifestyle of your home than a creatively designed paved outdoor entertainment area, swimming pool surrounds and garden retaining walls. With more and more homes looking the same, your paving can set you apart from the crowd, which is a big plus when it comes time to sell.

At PE Paving we know that it is hard to match the character and timeless style of well-laid brick paving, and we pride ourselves on providing a professional and personalised service that results in us completing a job you will be proud to show off to all your neighbors and visitors.

We have many years experience in designing and installing new paving, renovating existing paved areas and garden retaining walls. We are fully licensed (QBCC Licence Number 1213494) and insured including full public liability so you can be assured of engaging the services of an experienced professional.

We also provide a comprehensive design of creative and decorative paving features.

View our gallery: Click Here

Contact us now! Call 0412 021 263 or send us an email Click Here
PAVING SERVICES
Our paving services on the Gold Coast include:
– domestic and commercial Paving
– new pavers installed
– renovation of paved areas
– design and laying of creative and decorative paving features
– laying of all sizes and types of pavers
– Indoor and Outdoor Paving
RETAINING WALL SERVICES
– garden retaining walls
– stone walls
PAVING PATTERN DESIGNS
There are many paving designs that can be used to further enhance the visual appeal of your new paved areas . Below are examples that you can choose to have as the feature pattern of your paved areas and walkways.
PAVER SUPPLIERS GOLD COAST
The are a variety of products that you can choose to use as the pavers that will reflect the visual appeal you are looking for in the paved areas and walkways around your home. The most popular brick pavers, sandstone pavers and granite pavers, however they are not your only options. Call us today to discuss your vision for your new paved area or paving renovation requirements. Phone Pete on Mobile 0412 021 263.

Here are some of the businesses we use to supply the various paving product options you can choose for your paved areas.
View Products : Click Here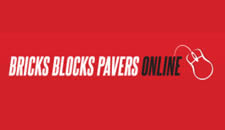 View Products : Click Here
GALLERY
View our gallery: Click Here

Contact us now! Call 0412 021 263 or send us an email Click Here